HOTEL BOUTIQUE ZENTI'K IN VALLADOLID
Welcome to Zentik Boutique Hotel, Spa & Art Gallery in Valladolid, Yucatan, Mexico.
---
Zentik Project is a Boutique hotel in Valladolid, Yucatan that has an impressive subterranean cave 6 meters underground adapted in a salt water pool at a temperature between 35 and 38 degrees, this combination of salts and hot water has beneficial properties for the skin and health, it helps the physical and mental balance, fights fatigue, stress and has anti-inflammatory properties in addition to being beautiful and completely romantic.
We also have a beautiful outdoor pool surrounded by impressive murals.
In our hotel you will find a gallery of living art that has more than 15 national and international artists, recognized worldwide, that achieves a harmonious, aesthetic, ecological and artistic environment. We seek to achieve a large perennial exhibition of different temporary and permanent works, which will accommodate sculptors, painters in all genres, writers, photographers, craftsmen, etc.
For your greater tranquility and comfort we have only 12 rooms (Mayan cabins) with exclusive and organic amenities.
You will find delicious gastronomic options, national and international, in our restaurant Naino and an exquisite variety of signature cocktails.
PLANNING YOUR HOLIDAY?
Why choose Zenti'k Boutique Hotel & Spa? Whether you're looking for a Relaxing Getaway, a Romantic Escape, an Unwinding Weekend to melt all the stress or a Food & Wine Trip in a destination full of culture, art, history and top-class hospitality; you've come to the right place: Zentik.
Wine & Dine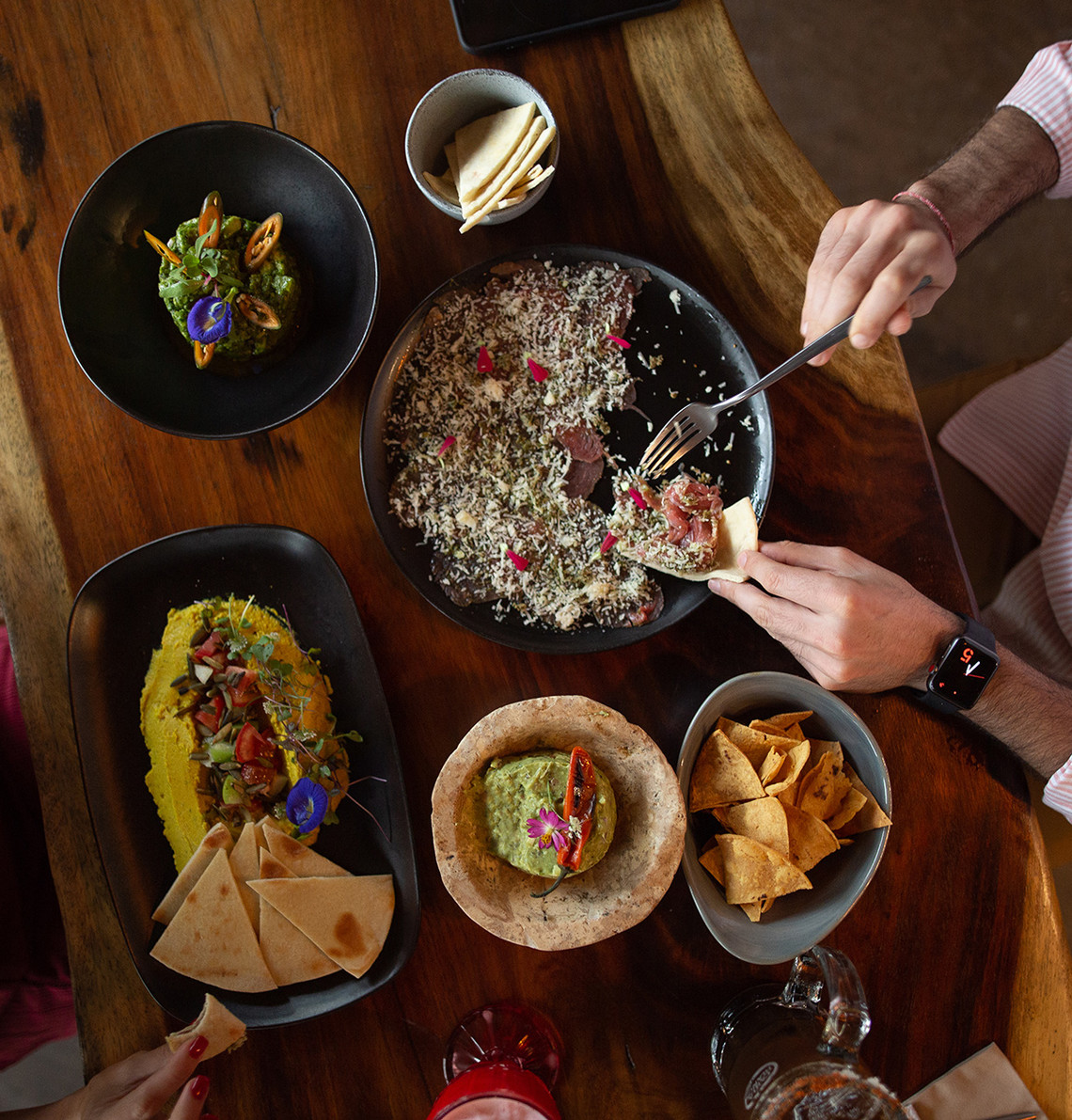 Dinner & Drinks Inclusive
Naino, destaca por la imaginación y capacidad de asombrar de su menú, original y al mismo tiempo, absolutamente fiel a la tradición culinaria mexicana y a la riqueza de texturas y sabores de la cocina maya-yucateca. Los platillos se elaboran principalmente con productos frescos de mercados y productores locales.
Rest & Relax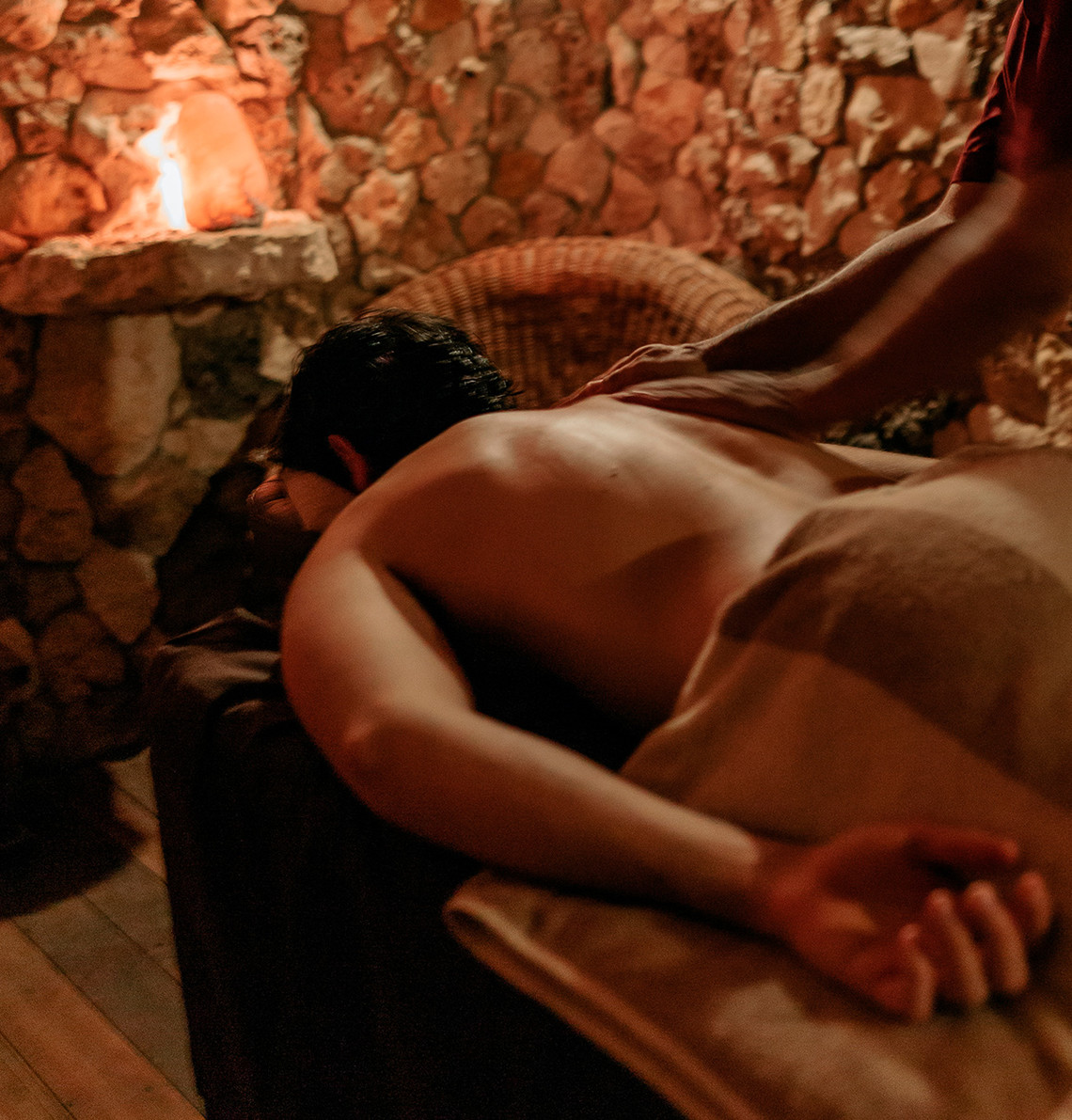 Stay + Spa Treatments
Stay tuned for our upcoming Special Promotions and Packages featuring great Spa inclusions and amenities!.
Reconnect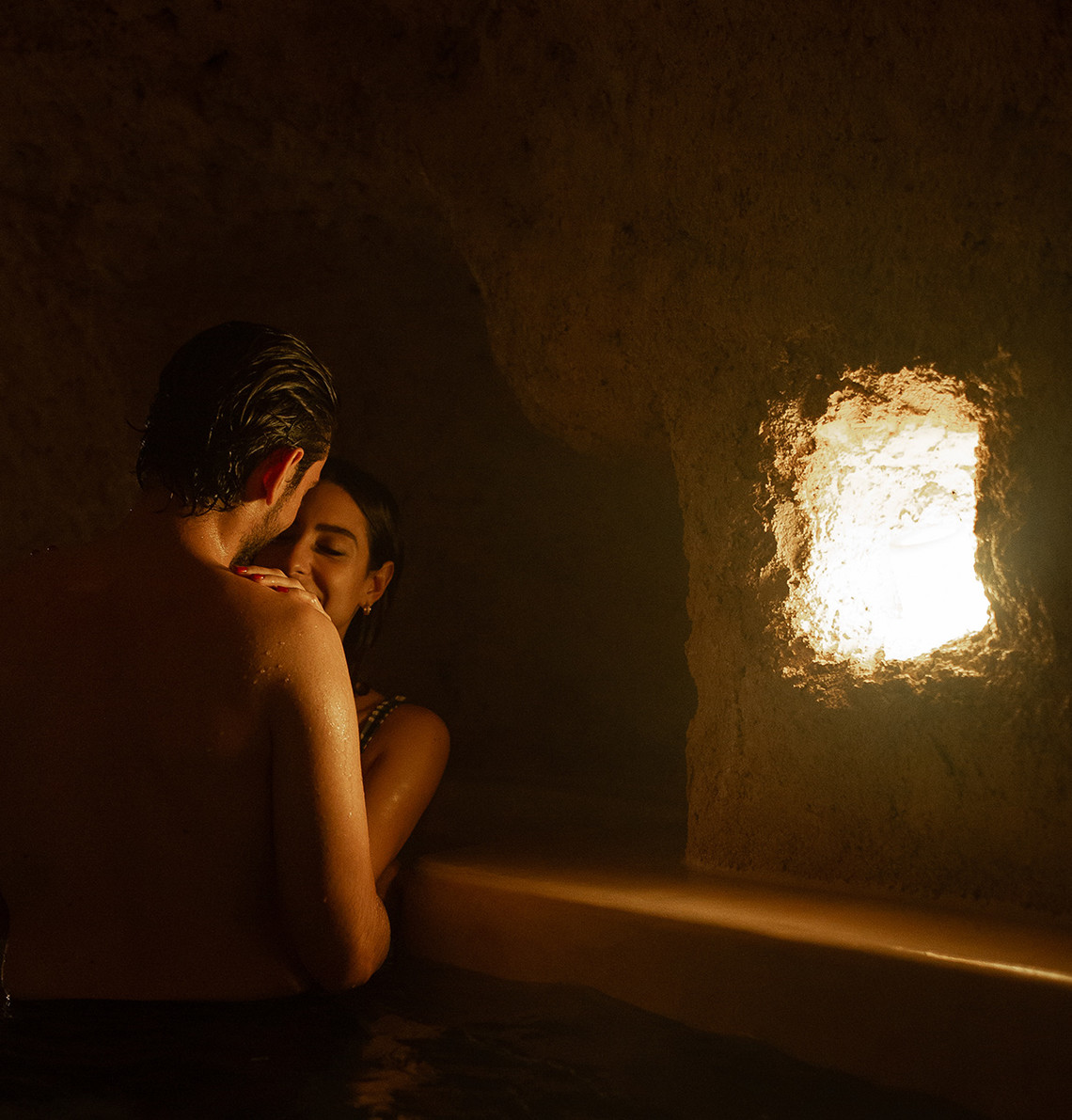 Reconnect one more time
Stay tuned for our upcoming Special Promotions and Packages featuring great Romantic Dinners and other well-thought inclusions and amenities!
Declared 'Pueblo Magico' (Magic Town), the beauty and atmosphere of its streets and the genuine warmth quality of its people, make Valladolid a must to visit for every traveler throughout the Yucatan Peninsula. You'll be sure to fall in love with the city.
Special events
Hotel Zentik can accommodate various spaces for events up to 70 people and we can work together to suit to your budget. You can rent the entire hotel with our 10 comfortable rooms and gardens for weddings, courses, seminars, workshops; as well as individual spaces like our two Palapas ideal for social events, art exhibitions, etc. Unforgettable events can be hosted in our underground cave pool (limited availability).
Design Weddings
Catered Dinners
Receptions & Anniversaries
Mayan Wedding Ceremonies
Social Celebrations
Vows Renewals
Activities and Tours
Valladolid is a colonial Mexican town surrounded by picturesque, beautiful and captivating corners worth visiting, such as Mayan Cenotes, Museums, little markets, Downtown Square Plaza and San Gervasio Cathedral. There is also a good variety of nearby places of interest and cultural gems worthy of a day trip. Please ask our Concierge for much more options and some real insider's knowledge.
Mayan Cenotes
Chichen Itza
Ek Balam
Snorkeling & Scuba Diving
Bike Rental
Tours & Excursions
HOTEL SERVICES
---

One of the most important qualities at Zentil Hotel is its people. You will find yourself taken care of with genuine warmth and a true commitment for service. Every one of our guests and friends deserves us to work hard to create and offer the greatest experience possible.
Welcome Tequila Glass.
Bar & Snacks service throughout resort areas.
Outdoor Pool and Lounge Beds (24 hrs.).
Underground Cave Salt Water Pool (24 hrs.).
Complimentary Parking Lot (on-site).
Tours and Activities Help & Reservations.
24-hrs Front Desk Service.
Free Wi-Fi Internet Access in Lobby
Daily Housekeeping Service.
Naino's Restaurant and Lobby Bar.
2 Spacious Palapas for Social Celebrations and Events.
Complimentary Bottled Water in your room.