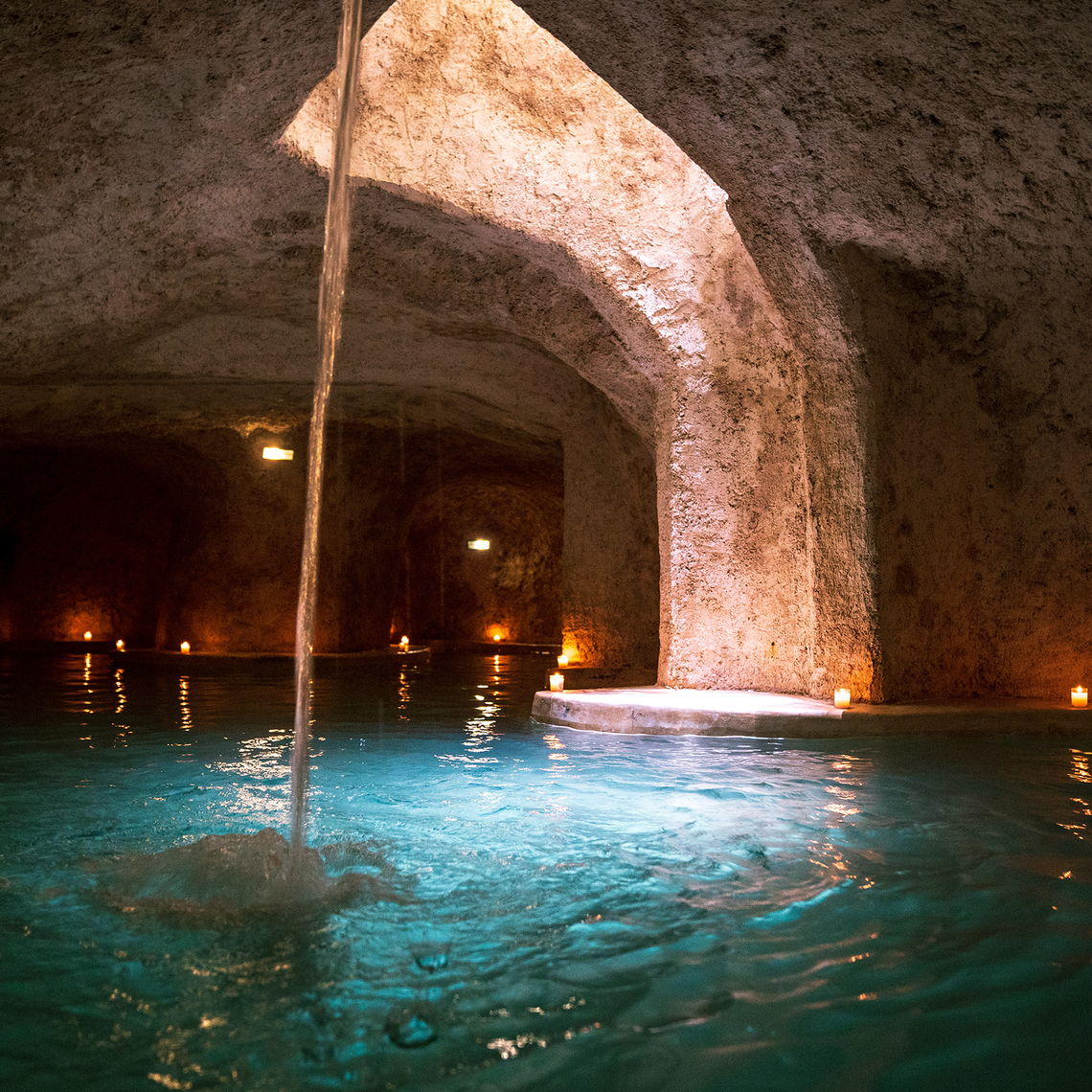 Underground Cave Pool
---

Our underground cave is 6 meters' underground with an impressive stone vault access.
Open 24 Hours
---

For the comfort of our guests, the cave is open 24 hours a day so that they can enjoy it day and night.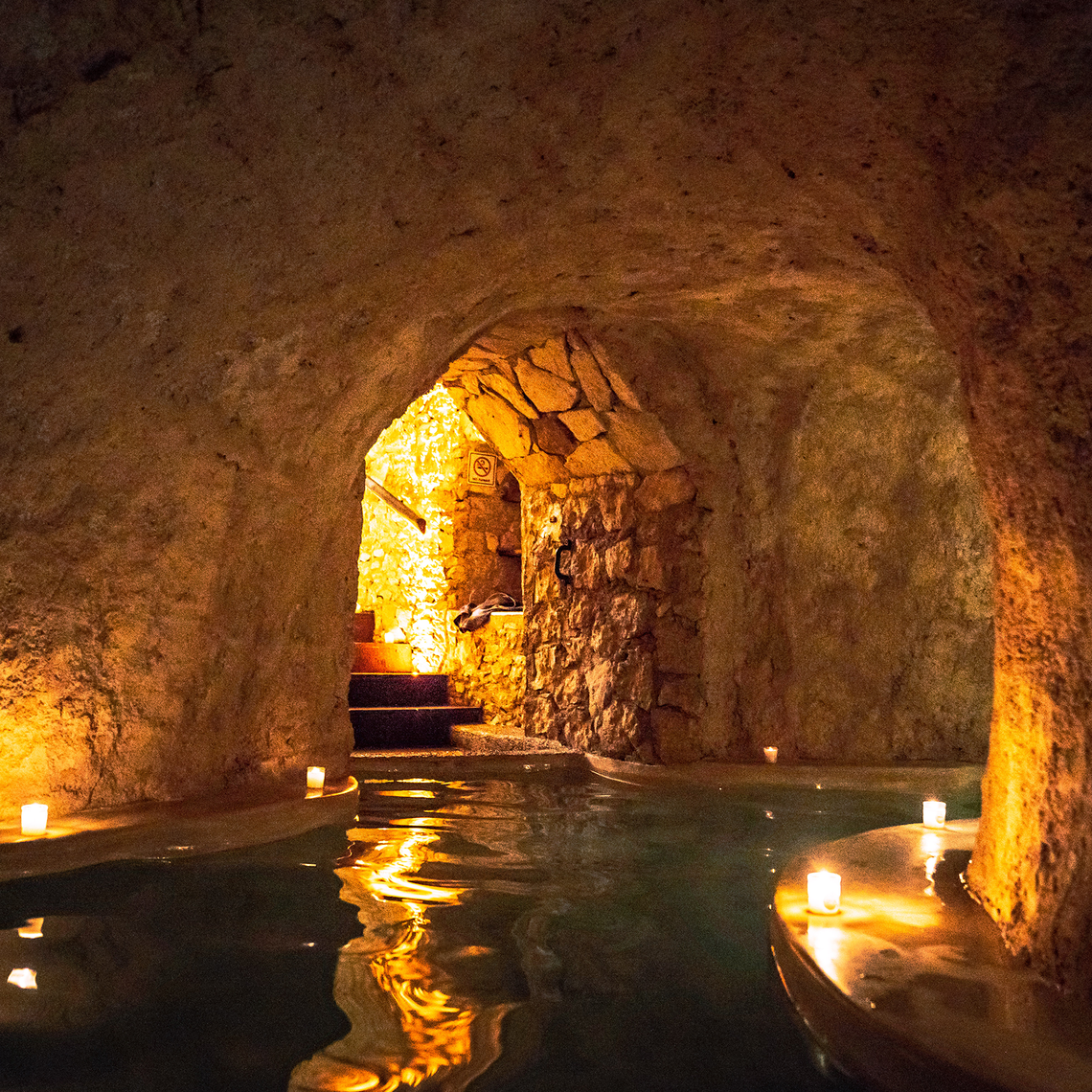 Saltwater
---

Salt water keeps the skin smooth, firm and young, it is also recommended to relieve rheumatic and muscular pain. Salt is a great way of exfoliation, helping our body to eliminate dead cells and improve blood circulation.
Hot water
---

The water in our underground cave is artificially heated, the temperature ranges from 34º to 37º Celsius.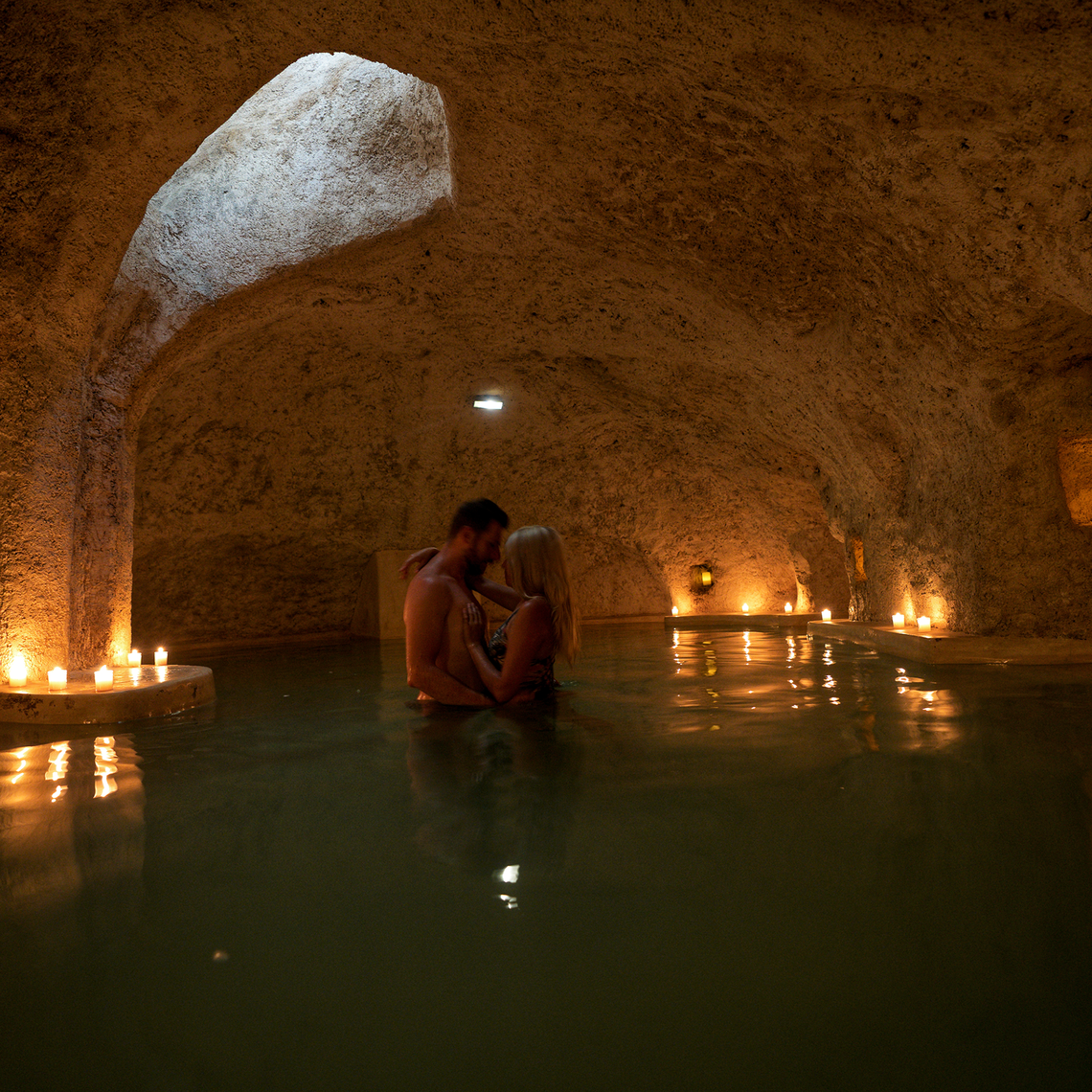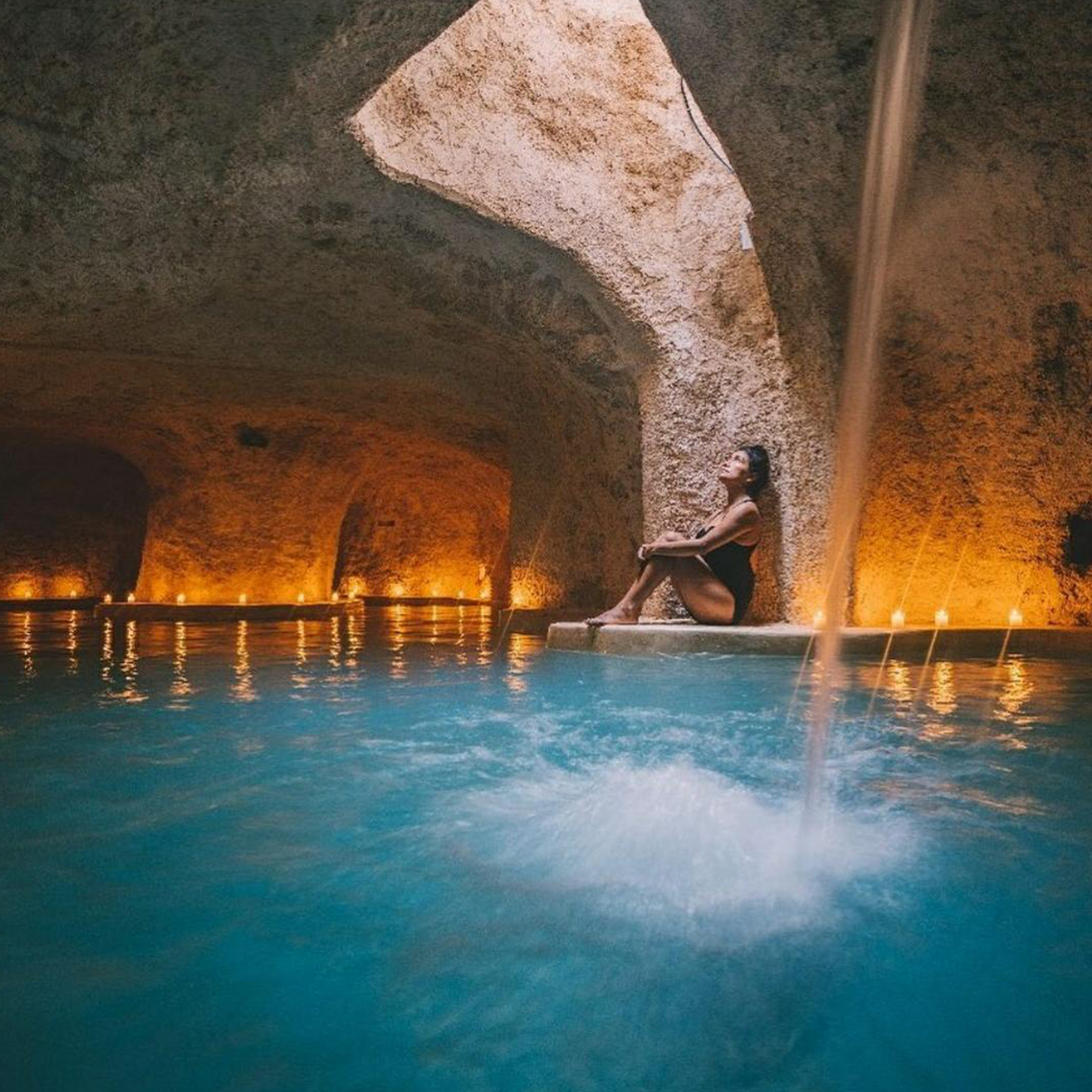 Therapeutic Benefits
---

A saltwater therapy heated from 34 ° to 37 ° C is known as Thalassotherapy, which has many health benefits such as:
* Analgesic factor, decreases pain, either as in a general level or specific areas of our body.
* Recommended for chronic or acute problems of the musculoskeletal system such as chronic rheumatism, osteoporosis and pathology of the spine.
* Support our body on its metabolic functions.
* Help on conditioning the respiratory tract.
* Physical and mental state improvement.

Total relaxation
---

An intimate and relaxing place where you would forget daily stress.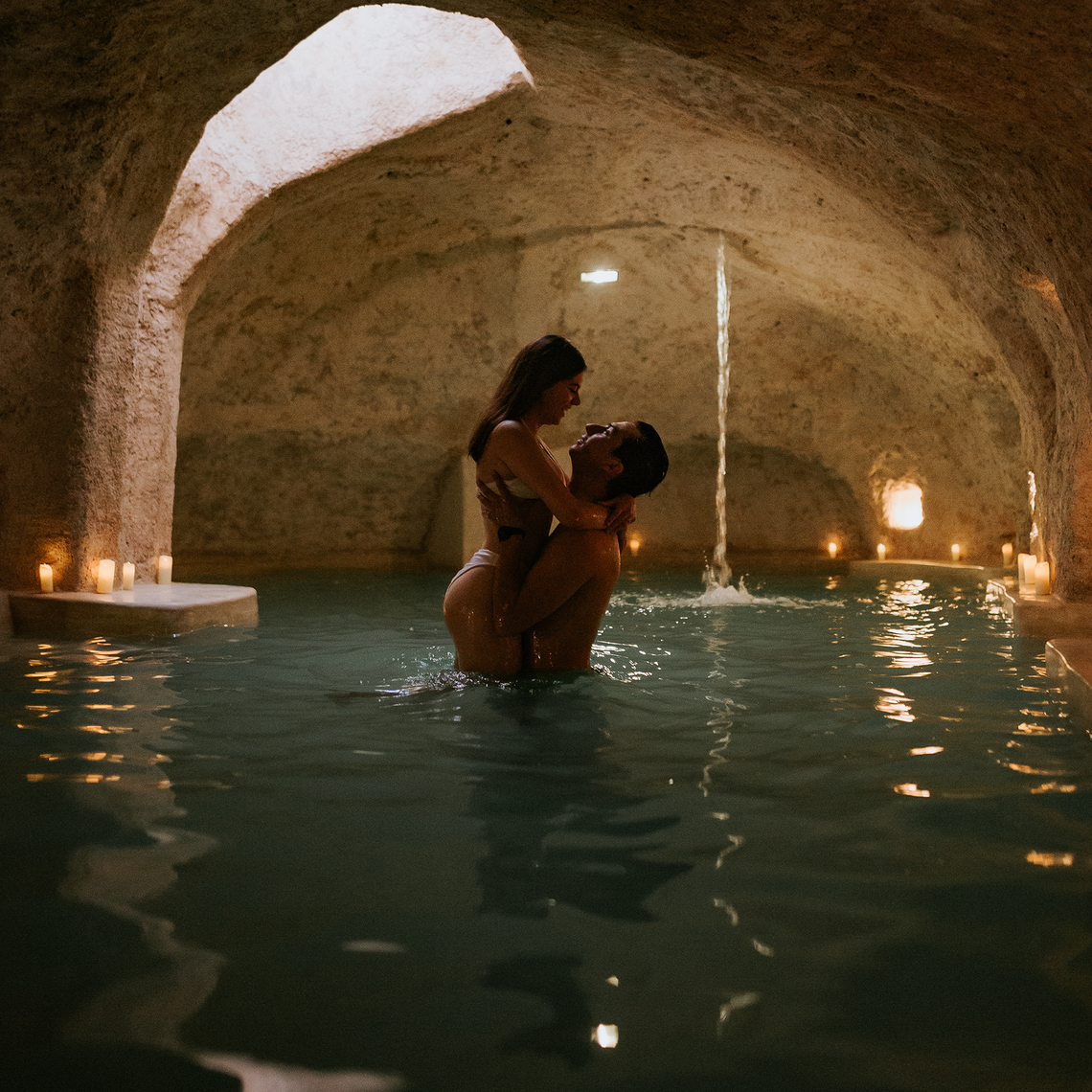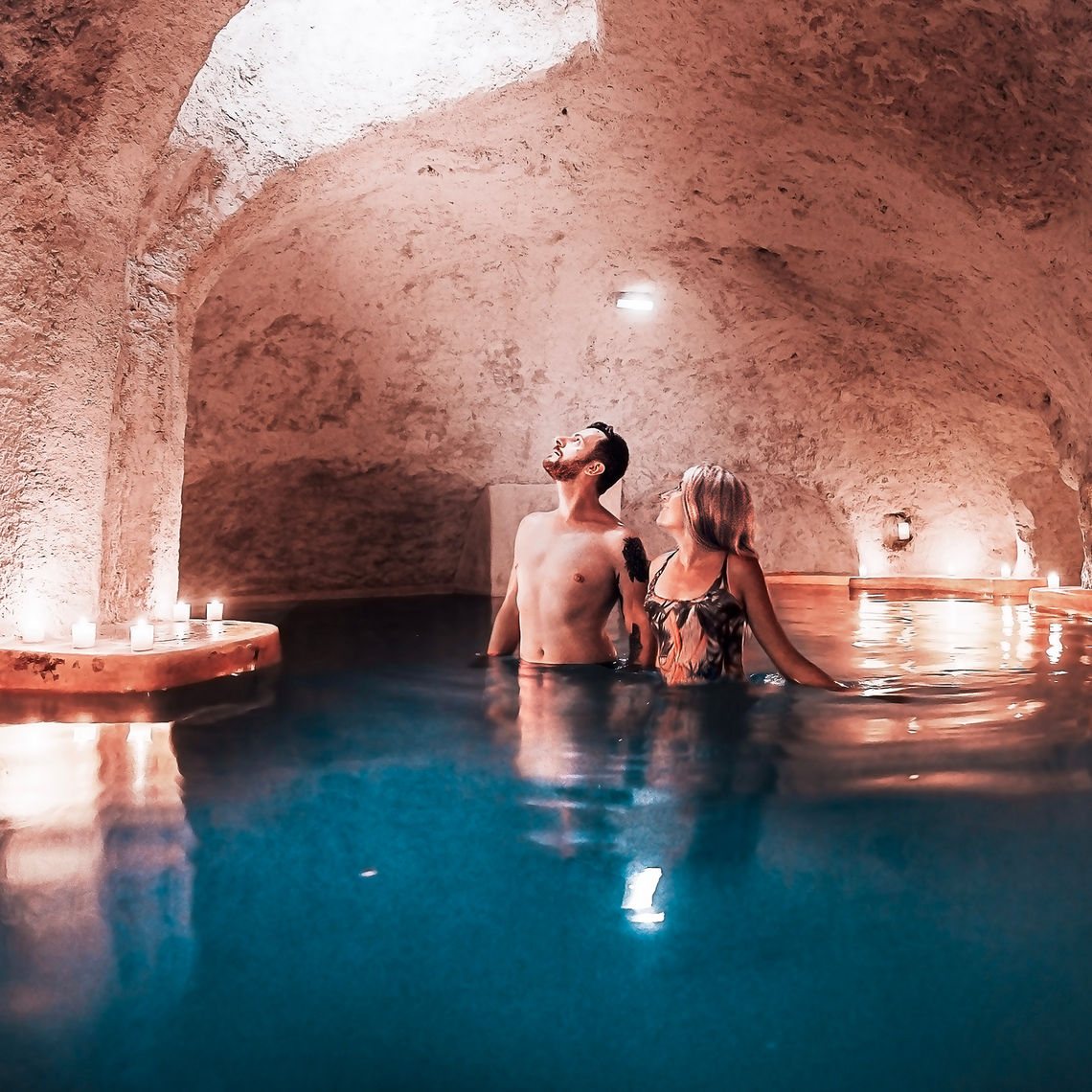 Regional Materials
---

The walls are covered with Chucum Resin (an endemic tree of the Yucatan peninsula) enriched with medicinal properties, and which in contact with water, gives it a blue-green color characteristic of cenotes.
Enviromental care
---

Saltwater pools integrate a fully ecological cycle. Respecting nature and the environment they generate chlorine gas through salt (electrosis), this way the water gets perfectly disinfected and when it decomposes become salt again.